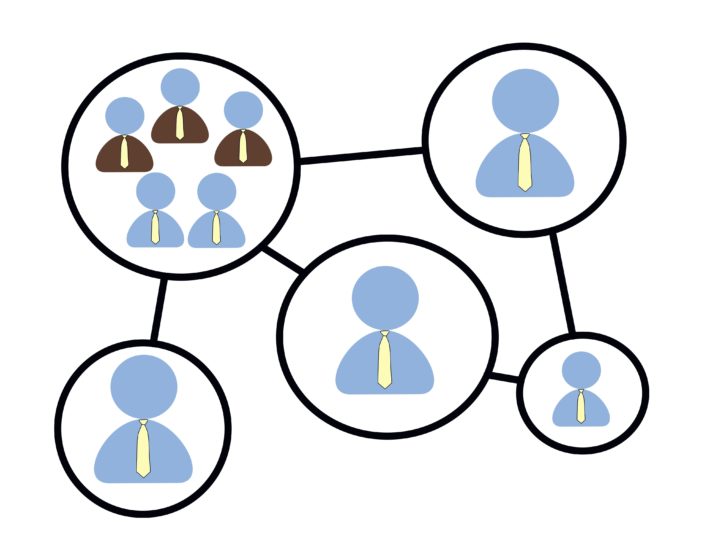 Are you a dynamic individual looking to develop yourself and your personal attributes?
Maybe you are the entrepreneurial kind who has found a gap in the market and want to progress your business ideas?
If that's you, and your looking for additional help, then networking events could be the way forward (because you never know who you'll meet).
We've scoured the internet to seek out business events in Ireland – all of which are coming up before Christmas 2016 – which are bound to help you on your journey to success….
Career Zoo
The Convention Centre Dublin, Sat 15 October 2016, 10am – 4pm
Book tickets here
Career Zoo is where the world's most innovative employers meet Ireland's smartest talent.  
Their next event is taking place on Saturday 15th October at The Convention Centre Dublin from 10am to 5pm.
At Career Zoo you can:
Meet leading employers hiring now for professional jobs in Ireland – in areas like IT, engineering, finance, pharmaceuticals, sales, multilingual positions and professional services.

Talk to companies that are reinventing how we work and get an insider's view of some of the world's most innovative organisations – their cultures, careers and technologies.

Attend panel discussions and tech workshops with industry leaders at the Main Stage and workshops areas throughout the day.

Digitally share your CV and contact details with the employers you choose to, using our smart badging system.
Premiere Pro – Make your first video
The Interior Design Academy of Ireland, Thursday, 1 December 2016, from 6pm – 8.30pm
Book tickets here
Join the Adobe User Group Ireland and make your first video using Adobe Premiere Pro.
You've always wanted to make a video. You may have even opened Premiere Pro a few times and tried to make it happen. But alas, you still haven't made anything. Now is your time!
Come along to this free Premiere Pro course and let the professionals show you how to get started.
Video production can be a bit daunting. The editing is actually super easy. But getting the correct formats setup at the beginning can be a headache if you've never done it before.
Go along and you'll be a pro in no time!  (take your own laptop)
Huawei Snapys Instagrammers Meetup
Connector Studio,18 Eustace Street,Temple Bar. Tue September 27 2016, 6.30pm – 9pm
Book tickets here 
Do you want to make and create spectacular photographs? If you've tried using Instagram but you're struggling to get to grips with it – this is the event for you.
It's also a fantastic opportunity to meet some of the world's best social media experts, many of whom have developed their own online businesses. This includes Greg Fry, Training Manager SocialMedia.ie.
Instagram is huge in the world of business these days, and is one of the most downloaded apps across the globe. You'll be surprised how many additional people you can attract when buying in to your product or service as a result of something as simple as photo sharing.
Further guests to be announced in due course.
Legal and Finance Networking Event
The Stephen's Green Hibernian Club Dublin, 9 Saint Stephen's Green, Thu 17 November 2016, 6.30pm – 10pm
Book tickets here 
The Legal & Finance Network is a premier network for business professionals.
On Thursday 17 November 2016, the Legal & Finance Network will host a corporate networking evening for 300+ like minded business people in the Stephen's Green Hibernian Club in Dublin.
This event comes ahead of the second test between Ireland v New Zealand. It includes:
Guest speakers from the world of business and sport

Wine tasting & Craft Beer

Live entertainment

Networking opportunities
Winning the Game of Business-Entrepreneur Night.
Sun October 2 2016, 6.30pm – 9.30pm (venue to be announced – keep one eye on the eventbrite page for updated information)
Book tickets here
This 'Entrepreneur Night' is an amazing experience designed to assist small businesses and entrepreneurs in learning specifically what it takes to build an even more successful company, connect with other like-minded business owners and discover new ways to create revenue streams.
At this event you will learn the UNTOLD SECRETS and proven concepts that successful entrepreneurs utilise every day to WIN in business!  
There will also be opportunities to learn how to;
Make More Money

Increase Profits

Monetize your Passion

Connect with Millionaires

Attract More Success….  And much, much more.