Bleed - What is this?
We require a bleed area and safe margin to allow us to print and cut your printed items. A minimum of 2mm bleed is needed with a 5mm safe area minimum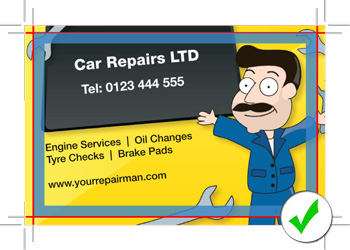 Correct: File has bleed to outer marks. Red line is where we cut. Background will print to edge. No text is inside the safe area (marked in blue)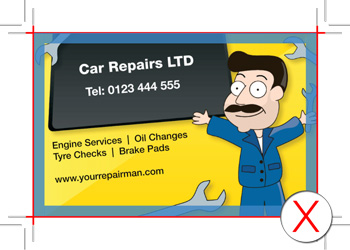 Wrong: The file has been setup to the exact finished size. We need a bleed of 2mm minimum on all files. If we print and trim like this it will result in white areas at edge of print.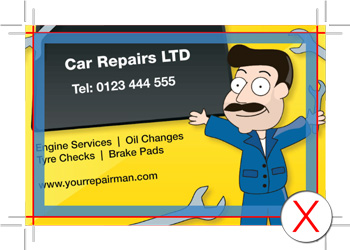 Wrong: You will see this file has bleed but the text is placed inside the 5mm safe area (marked in blue). There is a chance when we cut (marked by red line) it will cut the text off on some of your printed items.